After 8 years, Monthly at The Hilton
which was on the 1st Sunday of every month 1:00 p.m. - 3.30 p.m.
. . . it is with great sadness that we have to announce that after 8 years (and into our 9th year!) that the restaurant is now closed on Sunday lunch. Thank you for all that used to come and support us. We thoroughly enjoyed the gigs !
Please look at the other listing to see where you can come and see us !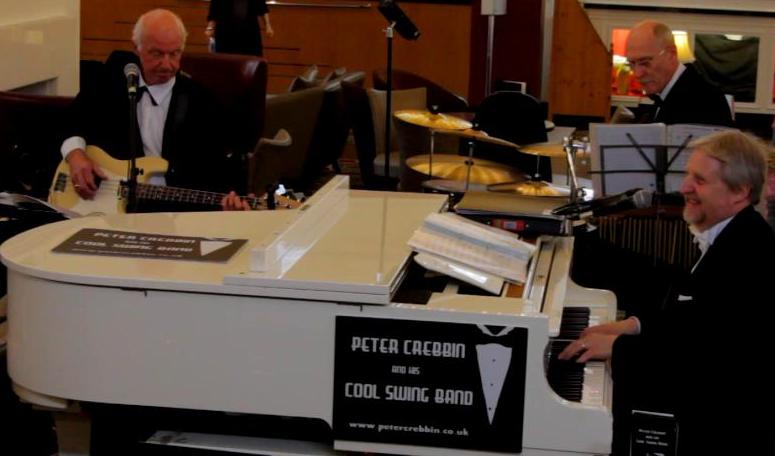 Argents Mead Hinckley
Saturday 1st September 2018 1.00 p.m. - 3.00 p.m.
Peter Crebbin and his Cool Swing Band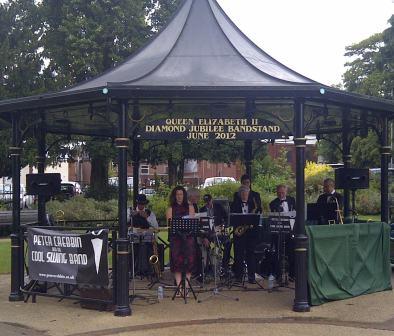 FREE ADMISSION
With big thanks to Paula Padmore and Carol
Western Park Bandstand
Sunday 22nd July 2018 3.00 p.m. 4.30 p.m.
FREE ADMISSION

All your favourite Trad. Jazz Band standards !